Online Paperwork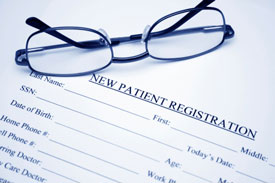 This is our paperwork that needs to be filled out by every new patient in order to receive care. New patients may print this paperwork at home, fill it out, and bring it to the office for their first visit. This will save you extra time when coming to our office, and gives you the proper amount of time to read everything over thoroughly and come in with any questions you may have.
---
New Patient Forms
This let's us know what's happened, but perhaps more important, where do you want to take your health?
New Patient Health History Forms
Office Policy, Privacy, Release and Consent Forms
---
Free AdobeReader®

Each form is a PDF document file. If you do not already have AdobeReader® installed on your computer, click the Adobe® image to download for free.