Riverside Chiropractic Services
Natural Health Care in Waterford
Chiropractic Care
Chiropractic is the largest and most recognized alternative medicine profession.  Chiropractors practice a drug-free, hands-on approach to health care.  They have broad diagnostic skills and may also be trained to recommend therapuetic and rehabilitative exercises, as well as dietary and lifestyle counseling.  Their schooling includes a four year undergraduate degree and four more years of professional study at an accredited chiropractic college.
Nutritional Counseling
Dr. Jenny provides specific recommendations on nutritional supplements and healthy food choices to enhance your journey to optimal health. Do you know which supplements and vitamins are good for you? Do you know how these supplements and vitamins interact with one another? Dr. Jenny Geiger can provide a structured nutritional program based on your individual needs.
Lifestyle Advice
Certain activities should be avoided or performed differently to avoid aggravating your particular health challenge. Our goal is to help you achieve a fulfilling and happy lifestyle. We recognize your whole you, and can offer reliable advice on how to reach true health and wellness!
Health Screenings and Stress Analysis
Riverside Chiropractic Wellness Center uses state-of-the-art technology to gather the most accurate reading of information about your current health situation. The three main types of stress, physical, emotional and chemical, can seriously impact your lifestyle and quality of life. Using our technology, we can analyze and assess your health and then customize the best care plan for your individual needs.
Community Wellness and Public Health Talk
Dr. Jenny is a sought after wellness expert and speaks on many wellness topics throughout the year. She has even been asked to join the national organization of wellness speakers called the Wellness Champions. Dr. Jenny's goal is to empower you to make better decisions about your health. Check the Events page to see when and where you can attend her next talk! To learn more about Wellness Champions or to see Dr. Jenny's Wellness Champions bio, visit wellnesschampions.org.
Corporate Wellness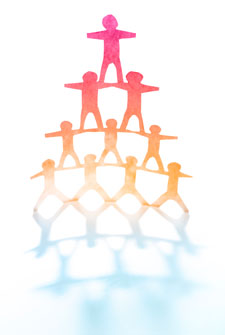 Your company's most important resource are your employees and associates. Studies show that employees miss less work and perform best when they are mentally, physically and emotionally healthy. Employees are also more likely to stay with an employer that shows they value, appreciate and invest in their growth.
Benefits of a corporate wellness program:
Reduce employee missed work days
Reduce employee turnover
Decrease healthcare costs
Increase employee productivity
Improve company morale
Attract high caliber talent to your company
Further develop company culture
Contact us today to learn how we can assist you in creating a wonderful wellness program for your company!